Civil Service pensions are set to increase by 6.7% from 8 April 2024 following this morning`s announcement by the Office for National Statistics (ONS) that the Consumer Prices Index for September remains at 6.7%. The annual pension increase is underpinned by a statutory link to the inflation rate in the preceding September.
The ONS announcement also means that State Pensions are due to rise by the higher earnings growth figure of 8.5% from April, in line with the triple-lock which links the State Pension increase to the higher of : CPI inflation; earnings growth; or 2.5%. ONS had confirmed last month that average earnings (including bonuses) had risen by 8.5% over 12 months averaged over May to July., which is the usual period used under the triple lock.
The Government has publicly committed to retaining the triple-lock for the remainder of this Parliament but has not yet confirmed the 8.5% increase. Under legislation the Secretary of State for Works and Pensions is permitted to estimate the "general level of earnings in such a manner as he thinks fit". The Chancellor is expected to confirm the State Pension increase in his budget on 22 November.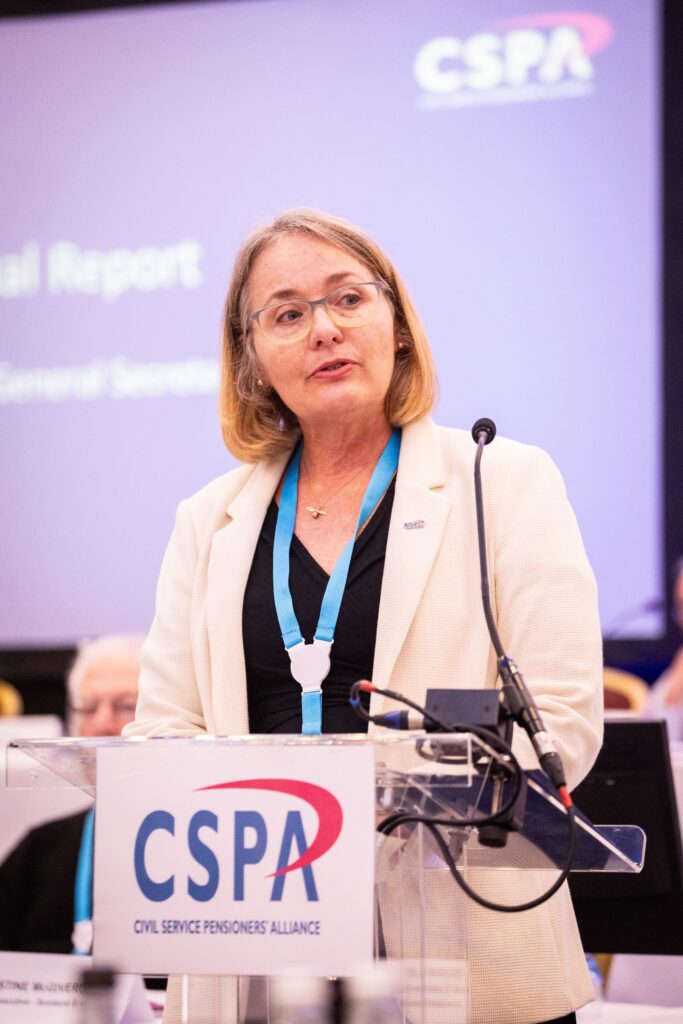 CSPA General Secretary, Sally Tsoukaris, commented today " Civil Service pensioners are feeling the cost of living squeeze, so the 6.7% increase from April will help, especially as average Civil Service pensions are so low relative to average Civil Service earnings. For women the average pension is now £7,502 a year, and for men it is £13,513. The overall average Civil Service pension in payment is £9,874 a year, well below the basic tax threshold. That is why so many retired Civil Servants rely on the State Pension to get by, and need the security of the triple-lock."
The Civil Service Pensions increase is usually confirmed by a formal Government announcement in late January.